It's Thursday which means Dirty Little Secret time again! For those new to the meme, check out Under the Covers, follow them, and then post up your own answer to this question!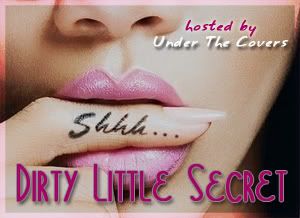 These ladies come up with some toughies! The question this week is:
It's lent and time to give up your favourite things for 40 days and 40 nights (or sneak some when no one is looking!) What series of books would you have to give up, and why?
Well, I'm not Catholic so I don't have to give up anything, thank goodness! To answer the question however, I couldn't give up the Hunger Games series for 40 days. The movie comes out in 30 and I have to be able to reread the series before the movie! I'm not in too many other series right now but my friend would kill me if I didn't reread the Hunger Games before the movie! So I'll guess I'll give up Harry Potter for 40 days, I'll just have to reread that series later on! :)
What about you? What is your favorite series that you'd have to give up on? Leave me a comment and let me know!