So yesterday was a craptastic day and I should be studying for an exam right now but I thought I'd participate in the Dirty Little Secret meme again! :)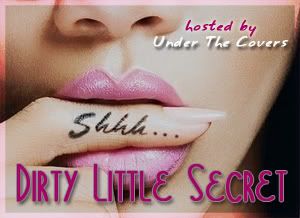 This weeks question is
"
Which fictional character would you like to kiss under the mistletoe?
"
For me, this really isn't a hard, let me think about it question. There are a couple guys that I've had on my "I wish you were real list" I would love to kiss Wolverine under the mistletoe! I don't if this is slightly skewed by the movies and the fact that I would kiss Hugh Jackman all day any day but I do know Wolverine is fictional and I'd kiss his claws off! Anotehr of my kissables is Sirius Black. He is my man. He's funny and smart and daring and I would DEFINITELY kiss him under the mistletoe. I think I would also get Neville Longbottom under the mistletoe. Its a matter of the actor who plays him got WAY hot in the 7th movie but also because in the book you can see how much Neville has grown and in the last book he's totally kick a! And Matthew Lewis is hot. Just sayin what we're all thinkin here! :D
I'm so thankful for this meme! Imagining this hotties has made me stop thinking about my crappy day yesterday. It was definitely not amazing. But what do y'all think about my mistletoe hotties? Comment and tell me if you think they're amazing or not so much! Thanks!